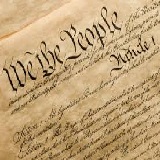 Introduction



U.S. Citizenship and Immigration Services (USCIS) offers lesson plans for ESL instructors preparing students for U.S. citizenship. Lessons include content on American Government, American History, and Integrated Civics covered in the Civics Test as well as language needed for the reading and writing portions of the English Test. Handouts with interactive games and student-centered activities encompass all four language skills: speaking, listening, reading, and writing. The following is a collection of those resources. t English reading and vocabulary practice.
Cool Stuff

Confused?



Found a word you do not know?


1.

Type

the word




2.

Click

Look it up

Top Hits



Listen to American music while you study.


1.

Click

The

► button




2.

Enjoy

some

great music

Resources



These links contain many English learning resources. Some are for students, some are for teachers. If you find information not on Fun Easy English, please post a comment below, and I will make every effort to add it to the site. Thanks.