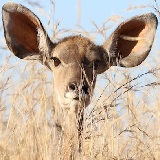 American English Listening Introduction





Do you find it difficult to understand spoken English?



Then you are not alone. Listening is the second most difficult aspect of learning English after speaking. Americans speak fast and use a lot of slang and idioms in their speech. These online TV and video programs will make it easier for you to become a better English listener.

From YOUR Teacher: Listen 24/7





Hey students

. I know many of you are frustrated when trying to listen to English. You need to push yourself to listen to English as much as possible every day, especially if you are not living in an English speaking country. I put together this new list of TV and video shows to give you more choices for listening. More will be added very soon.



Recommendation:

LISTEN TO ENGLISH

in the background while you are doing house work, walking, driving, studying....basically keep English playing anytime you are awake. Your listening skills will get better without you even realizing it.
Voice of America



Voice of America (VOA) is the largest U.S. international broadcaster, providing news and information in more than 40 languages to an estimated weekly audience of more than 275 million people.
VOA 1 - The Hits



VOA1 is the Voice of America's 24/7 English language music network. Hear the freshest cuts from chart-toppers Beyoncé, Justin Timberlake, Lady Gaga, Bruno Mars, Rihanna, Pink, One Direction, Taylor Swift, Katy Perry, and more.

Note:

This music station broadcasts news occasionally during the program.

Click the ► button
Associated Press



Top Trending news show. I set this to begin playing automatically.

Simply turn off to view other shows listed on this page.

These Associated Press news stories are for English language students with ADVANCED listening skills.

Associated Press - Click to visit the AP site for more news stories. (opens to a new window)

Advanced Listeners



The following programs are for advanced English listeners. This does not mean beginners and intermediate students cannot listen. CHALLENGE YOURSELF and try to listen to these shows. It will get easier every day if you stay with it. Remember practice make perfect.



Instructions:

The following links open to new windows on your computer. Some of the news shows play automatically while with others you need to pick a video and click play.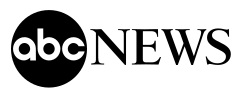 American Broadcasting Company



ABC News is the news division of the American Broadcasting Company (ABC), owned by the Disney Media Networks division of The Walt Disney Company. Live programming of the top stories in the news. Scroll down the page to see live cams of selected streams. This is for English language students with advanced listening skills. Watch now >>>>

ABC TV - ABC main page featuring all of their programs.
ABC News Video - Videos of top stories in the news.
ABC This Week - An American Sunday morning political affairs program.
ABC World News Tonight - The flagship daily evening television news program of ABC News.
ABC Nightline - ABC News late-night news program.
ABC 20/20 - American television newsmagazine which focuses more on human interest stories.
ABC What Would You Do? - The program features actors acting out scenes of conflict or illegal activity in public settings while hidden cameras record the scene, and the focus is on whether or not bystanders intervene, and how.

Columbia Broadcasting System



CBS (the initials of the network's former name, the Columbia Broadcasting System) is an American English language commercial broadcast television and radio network that is a flagship property of CBS Corporation. Watch now >>>>

CBS This Morning - The program emphasizes general national and international news stories.
CBS Evening News - A daily evening broadcast featuring news reports, feature stories and interviews.
CBS 60 Minutes - An American news magazine and television program with a unique style of reporter-centered investigation.
CBS Face the Nation - The program features interviews with prominent American officials, politicians and authors.
CBS News Sunday Morning - An American newsmagazine television program.
CBS 48 Hours - An American documentary/news magazine television program.
CBSN Originals - Really interesting news stories.

University of California Television



Live programming covering many different topics ranging from education to business. This is for English language students with advanced listening skills. Watch now >>>>

University of California Television - UC Television main page with a wide variety of shows and programs.

National Aeronautics and Space Administration



National Aeronautics and Space Administration programming covering many different topics related to space and NASA projects. Hover your mouse over the video and click the third icon on the bottom of the video screen to turn on subtitles. Then you can read along as you listen. This is for English language students with intermediate to advanced listening skills.

Note:

When there is no current show, the NASA site shows a streaming view of the Planet Earth from the Space Station....really cool.. Watch now >>>>
Confused?


Found a word in Fun Easy English you do not know?


1.

Type

the word

in the Online Reference window


2.

Click

Look it up


(Page opens to a new window)