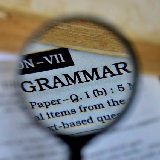 Grammar:

A conjunction is a word that connects phrases, clauses, or other words
used to connect words, phrases, and independent clauses
Examples: and, but, for, nor, or, so, yet.
used to introduce a dependent clause and show the relationship between the independent clause and the dependent clause
Examples: after, although, as, because, before, how, if, once, since, than, that, though, till, until, when, where, whether, while.
appears in pairs and connects equivalent parts of a sentence
Examples: both...and, either...or, neither...nor, not only...but also, so...as, whether...or.
Video: Grammar Conjunctions

From YOUR Teacher:

Conjunction Junction



Hey this is a classic video about conjunctions. This is the way I learned about them as a kid. Watch this video and post a comment about it at the bottom of the page.
Video: Conjunction Junction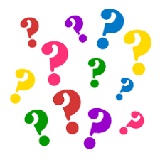 Test:

Grammar Conjunctions



Study the types of conjunctions listed above. Then fill in the blanks of each test question with the correct conjunction.
1. We had few choices, ________ we chose the least difficult one.

a. so
b. if
c. than
2. ________ he is a hard-working student, he is not getting very good grades.

a. Because
b. Although
c. Since
3. Please call me ________ you leave so that I can give you directions.

a. after
b. until
c. before
4. They went to the store ________ bought some food.

a. and
b. but
c. yet
5. John rarely goes to the library with ________ Joan ________ Jill.

a. either, or
b. neither, nor
c. either, nor
6. They will not leave ________ the show is over.

a. as
b. because
c. until
7. Joan didn't come to the party ________ she had to work.

a. although
b. because
c. until
8. John asked Joan to attend the meeting ________ she was unable to go.

a. and
b. so
c. but
9. ________ she finished her homework, she went to the park.

a. Although
b. After
c. Though
10. ________ John ________ Joan can speak a foreign language.

a. Neither, nor
b. Either, or
c. Neither, or