Grammar:



Definition of

future progressive

.
Future progressive: "I will have been going."
tense & aspect
aspect
simple
perfect
progressive
perfect progressive
tense
past
simple
past
past
perfect
past
progressive
past
perfect
progressive
present
simple
present
present
perfect
present
progressive
present
perfect
progressive
future
simple
future
future
perfect
future
progressive
future
perfect
progressive
Examples
Future progressive: "I will be going."
I will be painting the house.
I will be eating breakfast this morning.
I will be going to the bookstore with my best friend.
Fun Easy English Grammar Lessons

From YOUR Teacher:



Future progressive requires a little time to understand fully. This is a difficult concept in English.
Additional Lessons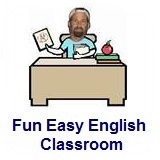 About These Lessons

The following classroom lessons are great for students who want additional listening and reading practice. Please post a comment at the bottom of this page in the

Facebook Comments

window with your thoughts about these lessons.
Travel America

-

Beginner Level

. Do you love America and American English? Learn before you travel. Facts and other cool stuff about your favorite U.S. state. Great English reading practice.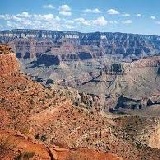 Travel America - North Carolina


(

Beginner

- Reading)

Learn some interesting facts and read interesting stories about North Carolina.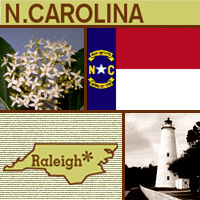 North Carolina



The first European settlement in North Carolina is the famous Lost Colony of Roanoke Island that vanished sometime after 1587. North Carolina is the northern portion of the original 1629 land grant made by England's King Charles I, which was named in his honor (Carolus is Latin for Charles). North Carolina joined the Union in 1789 and is the 12th of the original 13 states. Today, North Carolina is a growing research center and banking state. The capital of the "Tar Heel State" is Raleigh, and the dogwood blossom is the state flower.
North Carolina State Flag




A state flag for North Carolina was not established until 1861 when the constitutional convention passed the ordinance of secession which read:

"(The flag) ... shall consist of a red field with a white star in the centre, and with the inscription, above the star, in a semi-circular form, of "May 20th, 1775," and below the star, in a semi-circular form, of "May 20th, 1861." That there shall be two bars of equal width, and the length of the field shall be equal to the bar, the width of the field being equal to both bars: the first bar shall be blue, and second shall be white: and the length of the flag shall be one-third more than its width."

This flag was used by North Carolina troops during the Civil War and existed until 1885 when a new design was adopted:

SEC. 1. That the flag of North Carolina shall consist of a blue union, containing in the centre thereof a white star with the letter N in gilt on the left and the letter C in gilt on the right of said star, the circle containing the same to be one-third the width of the union.

SEC. 2. That the fly of the flag shall consist of two equally proportioned bars; the upper bar to be red, the lower bar to be white; that the length of the bars horizontally shall be equal to the perpendicular length of the union, and the total length of the flag shall be one-third more than its width.

SEC. 3. That above the star in the centre of the union there shall be a gilt scroll in semi-circular form, containing in black letters this inscription "May 20th, 1775," and that below the star there shall be similar scroll containing in black letters the inscription: "April 12th, 1776."

The date May 20, 1775 refers to the Mecklenburg Declaration of Independence (though historians debate the authenticity of this document and so many North Carolinians question the legitimacy of having this date on the state flag).

The May 20th, 1861 date commemorated North Carolina's secession from the Union. This second date was replaced in 1885 with "April 12th, 1776." to commemorate the Halifax Resolves, a document that places North Carolina in the front rank among those that demanded unconditional freedom and absolute independence from any foreign power (considered a great landmarks in the annals of North Carolina history).

This flag remained unchanged for over 100 years until 1991 when minor changes were made (commas were removed from the dates and the total length of the flag was changed to "one-half more than the width."
Source: State Symbols USA
North Carolina State Facts



Picture:

state seal of North Carolina
State Capital
Raleigh
Nickname
Tar Heel State / Old North State
Motto
Esse Quam Videri (To Be Rather Than To Seem)
Statehood
November 21, 1789 (12th)
Origin of Name
Taken from "Carolus," the Latin word for Charles and named after England's King Charles I.
Largest Cities
Charlotte, Raleigh, Greensboro, Winston-Salem, Durham
Border States
Georgia, South Carolina, Tennessee, Virginia
Area
48,718 sq. mi., 29th largest
State Bird
Cardinal
State Flower
American Dogwood (cornus florida)
State Tree
Longleaf Pine (pinus palustris)
State Song
The Old North State
Travel and tourism site for North Carolina - This state travel and territorial tourism site provides ideas for your vacations, meetings, and more.
North Carolina Stories
Kitty Hawk, North Carolina



The Wright brothers were from Ohio, but they achieved most of their successes in North Carolina. Do you know why they decided to do their flying experiments there?

To find a better location for their pioneering aeronautical (aircraft) experiments than their home in Dayton, Ohio, Orville and Wilbur Wright consulted the U.S. Weather Bureau. The brothers found that the town of Kitty Hawk, North Carolina, offered the sand dunes and high winds that they hoped would help them in their attempts at powered flight.

The Wrights spent months in North Carolina working toward their goal. On December 17, 1903, they finally succeeded. Orville flew the powered glider first, then Wilbur, then each once more. The brothers had achieved the first powered, controlled, sustained flight of a heavier-than-air machine.
Unto These Hills



Often the best material for drama comes from real life. Each summer, a play called Unto These Hills is performed in Cherokee, North Carolina. It tells the history of the Cherokee Indians, including the journey they took from their homes in Georgia to Oklahoma. This journey is called the "Trail of Tears." Do you know why?

The Cherokee Indians lived in the southeastern United States. By the late 1700s, white settlers began taking their land. In 1838 and 1839, U.S. troops forced 15,000 Cherokees to march from their homes in Georgia to northeastern Oklahoma. About 4,000 Cherokees died from starvation, cold weather, illness, and exhaustion from the long 116-day journey. That march is known as the "Trail of Tears." Not all Cherokees left Georgia, however. A few hundred managed to escape to the mountains, and their descendants now live in North Carolina.

Today, some of those Cherokee Indian descendants take part in the play, Unto These Hills.

In this photograph, players are performing the Cherokee Eagle Dance, which was originally a victory celebration. The Cherokees respect and honor the eagle because of its strength.
Ole Time Fiddler's and Bluegrass Festival



Though they may not know it, the kids playing the fiddle in the photo are helping to preserve a tradition that began over 75 years ago.

Every year, families and musicians get together to play and listen at the Ole Time Fiddler's and Bluegrass Festival in North Carolina. They play in bluegrass bands and individual competitions. Musicians of all ages, even little children, may participate. Some of the tunes played are more than 100 years old.

The festival began in 1924 in the small rural community of Union Grove, Iredell County, North Carolina. Local teacher and musician H.P. Van Hoy and his wife, Ada, started the festival in order to raise money for school supplies. Back then it was called Van Hoy's Fiddlers Competition and half the money raised went to schools and the other half went to prizes for the competitors. It was so popular and grew so big that it had to move locations and it changed names.

Today, the festival helps preserve the tradition of old time and bluegrass music. Old time music is traditional or folk music played in rural areas of the South. Old time musicians usually play stringed instruments, such as the fiddle or banjo. Bluegrass grew out of old time music in the mid-20th century and is a kind of country music.
African American Cultural Complex



Did you see the movie "Amistad"?

The movie was based on a real life event. In 1839, a ship called La Amistad set sail from Havana, Cuba. It carried 53 Africans who had been kidnapped in West Africa. The ship was supposed to take them to plantations where they would work as slaves. But during the trip, the Africans rebelled and took over the ship. Their leader was a man named Cinque. The Africans told the ship crew to sail them back to Africa, but, at night, the sailors turned the opposite way. Finally, the ship ended up in New York, and the Africans were put in jail. An American attorney named Roger Sherman Baldwin, with the help of former President John Quincy Adams, defended the Africans in a case before the U.S. Supreme Court. The court ruled that the Africans should be freed.

The story of Amistad was found in 1993 by Dr. E.B. Palmer, an educator who was doing research on African American history. He and his wife, Juanita, were founders of a museum and educational center for African American history -- the African American Cultural Complex in Raleigh, North Carolina. They thought the story of Amistad was an important part of African American and North Carolina history. So they decided to have a playwright write a play based on it. As a result, in 1999, the play The Amistad Saga: Reflections was performed at the African American Cultural Complex.
Lexington Barbecue Festival



Did you know that Lexington, North Carolina, is known as the Barbecue Capital of the World? In Lexington, October was officially declared "Barbecue Month" and the cycling event, the Parade of Pigs (also called the Tour de Pig), in the photo is part of the month-long celebration known as Barbecue Festival.

If you didn't already guess, Lexington is famous for its barbecue. The city's first barbecue restaurant opened in 1919. Lexington barbecue is pork shoulder basted with "dip," a mixture of water, vinegar, salt, and pepper. It is cooked slowly over hickory wood until it is "fall apart tender." One pound of pork takes about an hour to cook. Today there are over 20 barbecue restaurants in Lexington.

In the 1994 Barbecue Festival, 11,000 pounds of barbecue were served to more than 100,000 people. But eating isn't the only thing people do at the festival. In addition to the Tour de Pig, there is Piglet Land, where there are rides and games for kids.
The Lost Colony



Do you know the story of the lost colony of Roanoke Island?

The legend of Roanoke Island has been passed down from generation to generation since 1590 when a group of 120 English settlers mysteriously vanished.

In the late 1500s, the English made their first attempts to settle in North America on Roanoke Island, which is off the coast of North Carolina. These first settlers ended up returning to England because of a shortage of food and Indian attacks.

In 1587, a second colony was founded on Roanoke. It was then that Virginia Dare, the first baby born to English parents in North America, was born. John White, the leader of the colony, went to England to get more supplies. When he returned in 1590, the settlement was deserted. All the settlers had mysteriously disappeared. The only clue he found was the word "Croatoan" carved in a tree. To this day no one knows what happened to them. It's possible that the Colonists joined with the friendly Croatoan natives. Or were they massacred by the unfriendly Wanchese tribe? No one knows for sure.

Since 1937, this mystery has been relived every year in a play called The Lost Colony. It is performed outdoors at Wayside Theatre at lth Fort Raleigh in North Carolina.
Shackleford Banks Horses



The oldest documented population in North America isn't human, but a group of wild horses living in the Outer Banks region of North Carolina.

Shackleford Banks is a small island off the coast of North Carolina. A herd of about 100 feral, or wild, horses lives on this island. Although they are called horses, because they are smaller, these animals are more like ponies.

According to some legends, the Shackleford Banks herd is descended from Spanish mustangs -- horses that escaped from shipwrecks hundreds of years ago. But at one time people did live on the island, so the horses simply could have been left behind when the settlers went to the mainland. In 1998, the U.S. government passed a law that protects the Shackleford Banks horses because they are so rare.

The Shackleford Banks horses are important because they let us see how horses live when they are wild and roam free. For each group of horses, there is a stallion (adult male) that leads a group of mares (adult females) and their foals (young horses). A stallion has to be strong enough to defend his mares against other single stallions. The horses socialize with each other through grooming. Two horses will stand together, head to tail, and use their tails to keep flies out of each other's face.
Source: Library of Congress
National Forests and Parks of North Carolina



The following is a description of national forests and parks in the state of North Carolina. There are no national monuments in this state. If you plan to visit or live in North Carolina for awhile then you should definitely plan to visit some of these fantastic places.
National Forests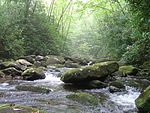 Cherokee



Cherokee National Forest has eleven wilderness areas, three large lakes, and over 600 mi (970 km) of trails, including 150 mi (240 km) of the Appalachian Trail in the Great Smoky Mountains. There are 43 mammal species, 154 fish species, 55 amphibian species, and 262 bird species in the forest. This national forest is also partially located in the state of Tennessee.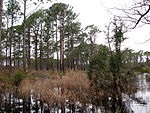 Croatan



The only coastal National Forest on the east coast, Croatan includes estuaries and pocosins. The forest is home to carnivorous plants such as the Venus flytrap and pitcher plant. Cedar Point is a recreation area at the mouth of the White Oak River.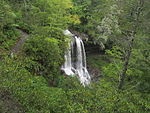 Nantahala



In southwestern North Carolina, this forest includes the Nantahala Gorge and Nantahala River. There are 600 mi (970 km) of trails in the forest with elevations ranging from 1,200 ft (370 m) to 5,800 ft (1,800 m) on Lone Bald.
Pisgah



Elevations in Pisgah National Forest reach over 6,000 ft (1,800 m), and there are 46,600 acres (18,900 ha) of old-growth forests, including 10,000 acres (4,000 ha) in Linville Gorge. There are three wilderness areas in the forest: Linville Gorge, Middle Prong, and Shining Rock.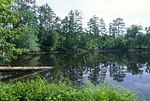 Uwharrie



Uwharrie National Forest borders the eastern side of Badin Lake and has one wilderness area: the Birkhead Mountains Wilderness. The forest is managed together with North Carolina's other National Forests.
National Parks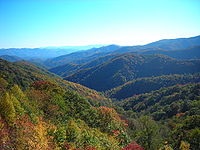 Great Smoky Mountains



The Great Smoky Mountains, part of the Appalachian Mountains, span a wide range of elevations, making them home to over 400 vertebrate species, 100 tree species, and 5000 plant species. Hiking is the park's main attraction, with over 800 miles (1,300 km) of trails, including 70 miles (110 km) of the Appalachian Trail. Other activities include fishing, horseback riding, and touring nearly 80 historic structures. This national park is also partially located in the state of Tennessee.
Travel America
Great Smokies National Park


(

Beginner

- Listening, reading)

A video lesson which shows you an interesting place in America.
The English is

spoken at 75% of normal speed

.
Great English listening and reading practice.
This video is all about Great Smokies National Park.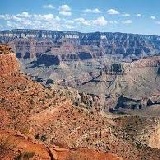 Travel America

Do you love America and American English? Learn before you travel. Facts and other cool stuff about your favorite U.S. state. Visit the Fun Easy English Travel America pages. Read about the beautiful National Forests, Parks, and Monuments. Great English reading practice.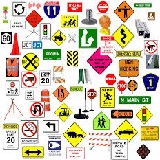 Drive America

Planning to drive in America? Learn the rules and regulations. Great English reading practice.
Additional Information
Study Tips


(

Beginner

- Listening)

Avoid Ineffective Study Methods. An audio lesson to help you study English more effectively. The English is

spoken at 75% of normal speed

. Great English study tips.
Click here to visit the lesson page with the written script for this audio program.
Cool Stuff

Confused?



Found a word you do not know?


1.

Type

the word




2.

Click

Look it up

Top Hits



Listen to American music while you study.


1.

Click

The

► button




2.

Enjoy

some

great music

Resources



These links contain many English learning resources. Some are for students, some are for teachers. If you find information not on Fun Easy English, please post a comment below, and I will make every effort to add it to the site. Thanks.