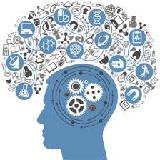 Activity:

This is a fun way to learn new vocabulary every day.
Instructions:
Click in any of the white squares in the window above
The squares for the word will become blue
Type a letter in each of the blue squares to form a word
Click "Reveal Letter" to get help for one square
Click "Reveal Word" to get help for one word
Click "Show Error" to show your mistakes
Use a dictionary if you cannot understand a word
Check again tomorrow for a new crossword

From YOUR Teacher: Crossword Puzzles



Crossword puzzles are a fantastic way to learn spelling and new vocabulary. This game has been around since at least the late 1800's and maybe even earlier. I am including this activity on several pages of the classroom.