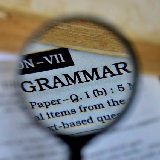 Grammar:

Definition of a

proper noun

.
A proper noun is:
a word used to name a specific person, animal, place, or thing
written beginning with an uppercase (capital) letter
the opposite of a common noun
Names of people
Albert Einstein, John Fitzgerald Kennedy, Martin Luther King, Brad Pitt, Angelina Jolie
Pet names of animals
Rocky, Rover, Spot
Religions, scriptures, deities
Judaism, Buddhism, Christianity, the Torah, the Bible, Buddha
Geographical and astronomical names
the Universe, Uranus, the Pacific Ocean, Mount Everest
Months, days of the week, holidays
January, Monday, New Years
Historical events
the Industrial Revolution, the Civil War
Country names and words derived from those names
America, Americans, England, English, Japan, Japanese
City names
New York, London, Paris
Monuments, buildings, rooms
Washington Monument, Taj Mahal, Room 248
The names of companies, organizations, trade marks, brand names
Microsoft, NAFTA, Coca Cola
Vehicle names
Toyota, Toyota 4Runner, Chevrolet, Chevrolet Malibu
Awards
the Nobel Peace Prize, the Lombardi Trophy
Note: some words can be used as both common nouns and proper nouns
The Internet is a proper noun when it refers to the specific global information network.
The internet is a common nouns when it refers to "internet technologies" such as TCP/IP, DNS, HTTP.

From YOUR Teacher:



Hey a reminder to be sure to capitalize the first letter of any words which are proper nouns.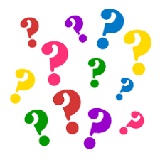 Test:

Grammar



Study the examples of

proper nouns

listed above. For each test question, you will be given four words. Three of the words will NOT be proper nouns and one word will be a proper noun.
1. Which of the following words is a proper noun?

a. Albert Einstein
b. tree
c. mountain
d. car
2. Which of the following words is a proper noun?

a. Barack Obama
b. table
c. bird
d. desk
3. Which of the following words is a proper noun?

a. deer
b. flowers
c. Mount Everest
d. mountain
4. Which of the following words is a proper noun?

a. apple
b. dog
c. moose
d. Judaism
5. Which of the following words is a proper noun?

a. leaf
b. flock
c. cherry
d. Japan
6. Which of the following words is a proper noun?

a. equipment
b. girl
c. Starbucks
d. jewelry
7. Which of the following words is a proper noun?

a. tables
b. Mount Rushmore
c. dish
d. radios
8. Which of the following words is a proper noun?

a. Toyota
b. women
c. bus
d. birds
9. Which of the following words is a proper noun?

a. trees
b. cars
c. January
d. desk
10. Which of the following words is a proper noun?

a. Nobel Peace Prize
b. leaf
c. cherry
d. party